Making the trade of food transparent, profitable and sustainable.
We enable optimal and sustainable trade of food
Skira is the first and only digital marketplace for grains in Sweden. We use software to enable a resilient food production. The technical tools we provide in our platform support an entire ecosystem of food industry players to increase sustainability in the foodchain, and more specific the trade of grains.
Our mission is to increase transparency, profitability and sustainability for all Swedish farmers. By offering them an open and dynamic marketplace, we can enable a more competitive trade of food where the market sets the price.

Together we connect sellers and buyers of grains.
We believe in what we do
Skira's mission is more than bringing business ideas to life. We're actively transforming an entire market, which is easier said than done. New technology is a vital part of this impact, and I have the possibility to work and innovate on the entire tech stack. I love to see ideas come to life, and I get to contribute to our mission where we already have changed peoples' lives. Together, we will make a difference.

Jacob Lundberg

Lead Software Engineer

What does Skira mean for me? The entire team at Skira triggers my ambition and drive by always aiming to go the extra mile. We are a blessed mixture of people with different backgrounds but with the same motivation, which surely must be the reason why I always have a smile on my face while at work. Farming is a big part of who I am, and I truly believe that we're not only creating something unique at Skira, but also something that will change farming for the better.

Johan Bertilsson

Grain Agent
The future of food supply
"Skira started as a price-comparison app for farmers; providing farmers with reliable market information. Today we are so much more. Our mission is to enable an optimal and sustainable trade of grains; and for that we need to keep pivoting and reinventing what is seen as the foundation today. The future of trade will be digital and driven by consumer and producer needs where we, Skira will be the connector."
Niklas Wallsargård
CEO and founder


We do great things. Together.
Skira Demos

Every other Friday at 3pm everyone at Skira knows where to be - it's time for Skira Demos. During at least one hour anyone gets to present all the extraordinary things that has happened during the last sprint. It doesn't matter which department you belong to - we're all in the same team and we wish to celebrate both successes and fails together. Transparency is not only a core value delivered to our customers - it's a core value for the entire company.

OKRs

We believe company growth not to be possible without personal growth. This is why we use OKRs, Objectives and Key Results, as a framework for defining and tracking objectives and their outcomes. Following our strive for transparency, your personal OKRs are internally visible for everyone and closely connected to company goals and vision.

Competitive salary

and possibility to take part of an attractive stock option program in a start-up funded by great investors.


Opportunity to join an early-stage company

Influence how we build a truly good company; build the processes and the products that are the core and the backbone of the company and enable more sustainably produced food.


A highly dynamic workplace

Where you can think big, try and iterate, and have a big sustainability impact in general to the world, as well as big impact within the company.


A learning environment

We improve every day, with interesting and industry-changing challenges to solve, and a humble and ambitious team to support you.


A remote friendly work setup

Join us in the office in Stockholm or work from home, we are a remote hybrid workplace.
Who we are
Creativity and curiosity. As motivation.
Humility and feedback. For personal growth.
Celebrate. Always.
Because the things we make are worth celebrating.
Company core
Iterate.

It's extremely hard to know exactly how things should be, not even our customers know this - so how could we? Iteration is your friend in the land of uncertainty.

Be humble.

Be humble and see the beauty in learning from others. Cherish every opportunity to work with people that are more experienced or have more knowledge than yourself.

Give feedback.

We can't grow without feedback. Assume everyone at Skira is attractive, intelligent, hard-working and well-meaning. With that in mind, your direct and constructive feedback will probably be greeted with open arms.

Be curious.

Questions should be driven by genuine curiosity and not for controlling; we need to understand. Without understanding, bad decisions will be made.

Celebrate.

All victories and failures are worthy of celebration. While striving towards mastery, you should celebrate each and every trial to succeed.
Diversity
We believe people do their best work when they are included – when they are heard, can have an impact and have a stake in the future of the company. With different perspectives in life and work, The strongest companies in the world bring together people of diverse races, ages, genders, ethnicity, and sexuality – Skira is a company and a place where everyone can bring their full self to work, is valued for who they are, and where great ideas win, regardless of who speaks them.
We believe in direct feedback, improvin every day, and in having serious fun.

We're one of Sweden's fastest growing companies
We are challengers on a traditional market, we are agile and we have a lot of fun together!
During the whole of January we set up an office & worked from Åre, to enable a lot of fun activities outside of work and to build a tight team. We're doing even more stuff like this in 2020.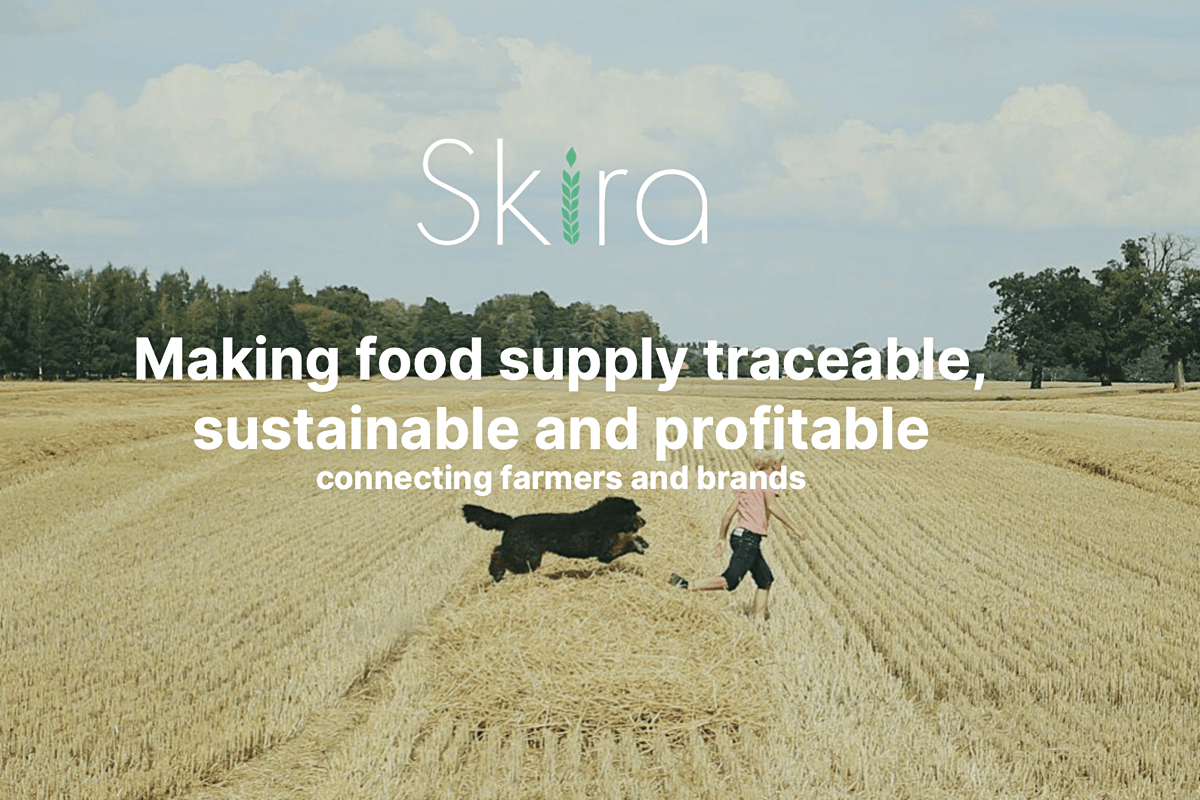 Why we exist
We need more sustainably produced food.
Fuelled by rad consumers, the UN Paris agreement, IPCC regulations, governmental and regional legislation, goals set by The Science Based Targets initiative, and demands from frameworks such as the GHG Protocol all bring a clear message - the push for sustainability accounting and improvements cannot be stressed enough.
In order to deliver and drive positive investments, the entire food ecosystem will need a scalable and technically superior ecosystem that enables transparency, modeling, and flow of information.
This is where we come in. In our opinion (which is totally unbiased) the triangle of food, sustainability, and tech is the most exciting and rewarding space to work in but also highly urgent and critical.

We need better solutions compared to how we're currently doing things - now!
About Skira AB
We enable an optimal and sustainable trade of food. And we have fun doing it.
Already working at Skira AB?
Let's recruit together and find your next colleague.